Issue 5: Turning Points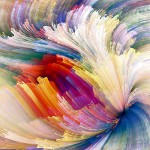 This issue of Minerva Rising is full of stories of hope and of that elucidating point of turning to the deep intuition at the core of one's self. "Learning to Let Go" chronicles the journey of a woman who rediscovers life after the death of her long-time partner. "Decoy" celebrates aging when one couple thought all was lost. And in "Wendy Returns," Wendy from Peter Pan decides she's had enough.
Here Comes the Judge -- Heather McHugh
Minerva Rising is excited to announce the judge of our next poetry chapbook--Heather McHugh! Heather has written books of poetry, essays and translation, and as Executive Director of CAREGIFTED she helps give getaways to lifelong family caregivers. Her work in poetry has been supported by the Guggenheim Foundation, the Wallace Foundation and the MacArthur Foundation, as well as by a forty-year teaching career, most recently at the University of Washington in Seattle and at the MFA program for writers at Warren Wilson College.
Click here to read more about the chapbook contest.
Who is Minerva Rising?
Minerva Rising is an independent literary journal celebrating the creativity and wisdom in every woman.
We publish thought-provoking fiction, non-fiction, photography, poetry and essays tri-annually (Fall, Winter and Spring) by emerging and established women writers and artists.
Minerva Rising has grown out of a love of literature and the knowledge that when women come together, we flourish. Just as the Goddess Minerva represented creativity, wisdom, medicine, commerce, arts and education, our journal provides the opportunity for and the evidence of that bounty.