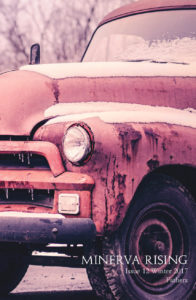 The contributors in this issue examine the fragile connection we all have with the man who gave us life. They offer a myriad of understandings and misunderstandings, beliefs, shattered memories, grief and turmoil as well as respect and admiration. Alexandra Barylski, one of our featured poets, tells us in her poem "Conversations & Unbelief," "Daughters are not permitted to understand their fathers." She goes on to say:
"Life will bring you many misfortunes, but you will and your happiness in them, and you will bless life and will make your life a blessing for others— which is what matters most."
Contributors
We are proud to feature the following amazing contributors in this issue of Minerva Rising. Thank you for being a part of the Minerva community.
Mary Jo Balistreri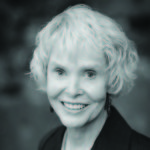 The Space Between Us
About her father... My dad and I had always been close through books and music. When he began to lose interest in books, I was disappointed. He had begun to read ads only. Alzheimer's never entered my thoughts. But that was the beginning and I cared for him throughout.
Writing the poem helped me come to grips with the changes in this man I loved, and give witness to his gentle beauty right up to the end.
Stephanie Barton

Shelter in a Lie
About her writing... Much of my writing focuses on family, especially my father: investigating who he was, and of course, how that shaped me. By digging into our lives, I hope I learn compassion for the choices people make, and especially for the choices we cannot make.
Alexandra Barylski

Conversations & Unbelief and Ode to Broken Men
About her father... My father is an ill man whose life's work is making the world blossom around interned ashes. He was eventually diagnosed with Epstein-Bar, chronic Lyme, and Gulf War Syndrome—auto-immune diseases that continue to make living difficult. Now I share one of his diseases, though I do not always share his faith. But I trust his holy hired-hands in loam earth, his back bent for our family.
Julia Bouwsma
Origin Story, We Go on Vacation; the Calligrapher Stays Home, and In Western Calligraphy, an Act of Symmetry Forms the Letter I
About her father... My father is an artist, calligrapher, self-avowed solipsist, a mentally ill drunk, a genius obsessed by archetypes and the decline of metal type. As a child, I was raised in his image as his creation, fed on stories, letterforms, and the notion that children are a means to one's immortality. These poems explore the process of creation from the perspective of the thing created—the powerlessness, the sense of damage, the ultimate rebellion into agency.
These poems are included in my first book, Work by Bloodlight, which will be published by Cider Press Review in January 2017.
Laura Budofsky Wisniewski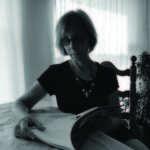 I Pulled My Father Back from Death and And Father Said
About her writing... These poems explore the painful "shadow" side of father-daughter relationships. Laura Budofsky Wisniewski writes and teaches Yoga in a small town in Vermont. Her work has appeared or is forthcoming in Calyx, Hunger Mountain Review, Confrontation, and Pilgrim.
Maria Ceferatti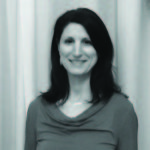 Diminuendo and Dark Matter
About her father... Along with being the first man in my life, my father was my first music teacher. He put a violin in my hands when I was six years old and I never let go. Because of him, I am a music teacher today and my son sings and plays the piano. My father passed away in October, but the music of his love is an heirloom that will forever sound in my heart.
Linda L. Crowe

Niagara Falls, With Water
About her life... As a Baby Boomer, the year 1969 stands out in my memory. What we take for granted today were, in fact, miracles of that era. As an adult, I look back on those days and see more of what my parents must have seen—the triumphs and the tragedies of both the times and their lives. There is much to discover. It's bittersweet.
Heather Durham

Two Peas
About her life... Heather Durham is a naturalist with an MS in Environmental Biology from Antioch New England University and an MFA from the Northwest Institute of Literary Arts. She lives alone in a lemon-yellow house in an elfin woodland in the Pacific Northwest, where she tends an herb garden, nibbles peppermint, and generally keeps the raging to a minimum. She and her father get along great.
Clare Fielder

Melt-water
About her writing... It can be painful to discover that our parents are people, that they are separate from us and that there are parts of them which are unknowable. In this story, I was interested in exploring this in a fundamental way, at the moment when a girl sees her father, and herself, as gendered for the first time. The story deals with the impact this has on a character who has no other model for being, and how she copes in the absence of that figure.
Susanna Horng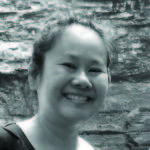 What We Came For
About her life... Susanna Horng is a writer and educator whose fiction has been published in 580 Split. She has been a fellow at The Virginia Center for the Creative Arts and The Hall Farm Center for Arts and Education. She teaches full time at New York University. Her short story in this Fathers Issue, titled "What We Came For," circles around a beloved father from his young daughter's point of view.
Paula Martinac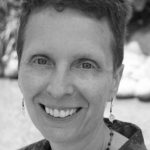 Raised That Way
About her father... When I left for college, I threw away the stories and novels I'd written as a child—I was going to have a "practical" career. My blue-collar father retrieved them from the trash and kept them for me. He had only gone to ninth grade and valued the making of things. When I published my first novel, he returned them to me. This story is from my fourth novel, The Ada Decades (Bywater Books, 2017).
Holly Maurer-Klein

Trains
About her father... My father was a steady and subtle influence on me for 59 years until he died in his sleep at 104. A pipe-smoker and a man of few words, his quiet, calm nature, his humor and his thoughtful, curious ways attracted little notice or recognition. His work was done behind the scenes and under the radar. But I realize now that he had a powerful impact on all five of his children, especially me, his only daughter.
Linda B. Parker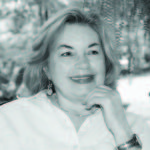 Driving Lessons
About her family... This story combines images of grandfathers on both sides of my family. On my mother's side, my grandfather died of cancer and shriveled like a starving child. He did not want any of us grandchildren to see him in this condition. My father's father was the old woolly mammoth, incapable of change. I come from a family of men who leave behind powerful imprints. In "Driving Lessons," the imprint is one of encouragement and empowerment.
Lee Reilly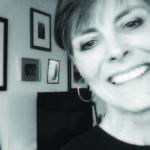 My Father's Garden
About her life... Lee Reilly often writes about what gets passed on from one generation to the next, especially from fathers and grandfathers. Sometimes it's happenstance, but sometimes it's a moral choice. She's the author of two nonfiction books, numerous essays, articles, and flash pieces, and has earned recognition from Writers at Work, the Barbara Deming Fund for Women, and other organizations. She's at work on a memoir about life as a low-wage caregiver in an aging America.
Jennifer Schomburg Kanke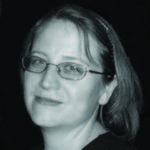 At Night the Ball Lightning Comes for Me and Whoever Brought You Here
About her father... The mental state of our father influences not only how we think of men, but also how we view ourselves. My father was diagnosed as schizophrenic as a young man but was unmedicated throughout my childhood and determined to prove that he was fine. He has since gone back on medication, had a diagnosis change, and is a practicing Buddhist. My work tries to compassionately capture what this journey has been like for us.
S. Evan Stubblefield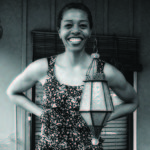 Stars Along the Nevada Coastline
About her writing... I wrote this piece without the intention of having fatherhood as a theme. As so many good things do, it happened on its own, drawing together the life of my narrator and the man whom she adopts as her father.
Joycelyn Trigg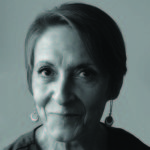 Daddy's Girl and For My Father
About her father... My father was my best chance to have a sane, solid adult looking out for me as a child in our otherwise chaotic family. We were allies, and the bond was strong and true and lasted all his life. It was also complicated, of course, and one of the many gifts of our relationship was learning very early that deep love is many-layered.
Terri Watrous Berry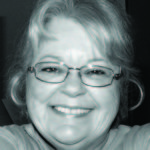 Willow
About her writing... When a parent dies before a child is fully grown, it changes not only who that child is but also who that child will become. This is not unlike a young tree whose growth has been altered in some way, as suggested in my poem, "Willow." In my own case, my dad died unexpectedly just before I turned sixteen, and I've been waiting for other shoes to fall since.
Verna Zafra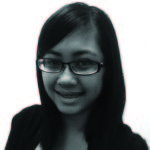 At Last, We Understand
About her writing... Through her writing, Guam-based poet Verna Zafra is able to explore a darker side of father-daughter relationships, one which can sometimes be rife with tension, conflict, and fractures. This is evident in "At Last, We Understand," a tanka that captures a daughter's bittersweet moment of realization about her father.