Why You Should Submit
Because we at Minerva Rising believe in your wisdom and your creativity.
Because we are committed to the power of women's voices and we want to make those voices heard.
Because we value your work. We pay writers $50 for fiction or nonfiction prose and $35 for poetry that we select for publication.
Because don't hide your words under a barrel, that's why!
Our upcoming themed issues are listed below. The link beside each issue's Reading Period dates will take you to the Minerva Rising Submittable page. There you can read all sorts of rules and stipulations about reading fees (they're kind of like crunches and flossing – hate to do 'em. Gotta do 'em.), simultaneous submissions (no problem), and where to put your name (not in the body of your work, please ladies).
Ideal submissions encompass the theme of the current issue in all its connotations and interpretations. Send us work that represents the idea of Minerva in a way that moves our soul and challenges our thinking.
Issue 10: Body Image
Reading Period 07/01/15 – 09/01/15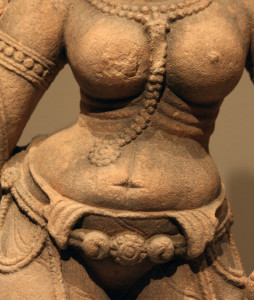 "You are imperfect, permanently and inevitably flawed. And you are beautiful." --Amy Bloom
Submission Guidelines
Minerva Rising is a tri-annual literary magazine that publishes original essays, interviews, short stories, short shorts, memoirs, poetry, photography and artwork. All work should address the theme of the current issue. Please no journalistic features, academic works or opinion pieces. We are open to just about any topic so surprise us. We offer a contributor's copy and a small stipend for accepted submissions. We purchase first publication rights. All other rights revert to the author upon publication. Simultaneous submissions are allowed as long as you inform us as soon as possible if the work is accepted elsewhere. We will rarely run anything longer than seven thousand words; there's no minimum word length. We do not need a query letter except perhaps with interviews.
There is a $15 reading fee* for each work submitted. We try to respond within three months. You will not receive feedback on your work; only whether or not it was accepted for publication.
Submissions should be typed and double-spaced. Poems may be single-spaced and you may submit up to three poems for a single reading fee.
Photos should be submitted as a JPG and no more than 2MB. You may submit up to three photos for a single reading fee. If your submission is selected we will contact you to obtain a high-resolution image.
We only accept electronic submissions. Please, do not mail or fax submissions. Submissions received in this manner will not be acknowledged or considered.
Be sure that you remove all identifying information, such as your name, address, phone number, and e-mail address, from your submitted work.
Thank you for joining the Minerva Rising conversation.
*Reading fees assist in paying the writers and artists we publish and the women-based charities Minerva Rising supports. If you would like to submit, but are unable to meet our reading fee please contact us